Storm International entered the Baltic VIP market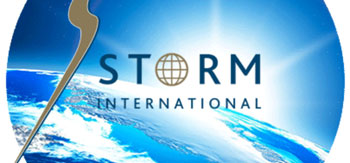 Storm International company, which operates a network of slot halls in Germany and several Shangri La casinos in the CIS, entered the gambling market of the Baltics. The first Latvian casino of the company was opened in Riga in the very center of the historic city at the end of 2017. SL Casino Riga is a VIP casino with impeccable service and a full range of casino games.
Michael Boettcher, Storm International President, explained the choice in favor of VIP niche. The reason is that the gambling market in the Baltics is quite saturated. By the start of the SL Casino in Riga, there were already many companies with a great reputation. But in the VIP niche the competition is much lower. Therefore, this direction is more suitable for Shangri La.
SL Casino Riga is a part of the Kempinski hotel complex, which opened after a grandiose restoration in 2017. At the same time, the gambling house has a separate entrance on the ground floor, so that guests could more conveniently visit the slot hall and sports bar. The second floor is dedicated to playing table games. There is also a VIP room for private games and high bets.
The work of SL Casino started in accordance with the strict rules of the Shangri La network. This means that visitors receive exceptional service, fair play and complete confidentiality. The special cherry on top of each division is unique parties and lotteries. In the SL Casino they pass at the VIP level. Since the beginning of the work, several hundred thousand euros have been played among the guests of the casino.
Michael Boettcher, Shangri La network founder, is also interested in the gambling market of Ukraine. The company expects to prepare for a successful start when laws on the legalization of casinos are passed.